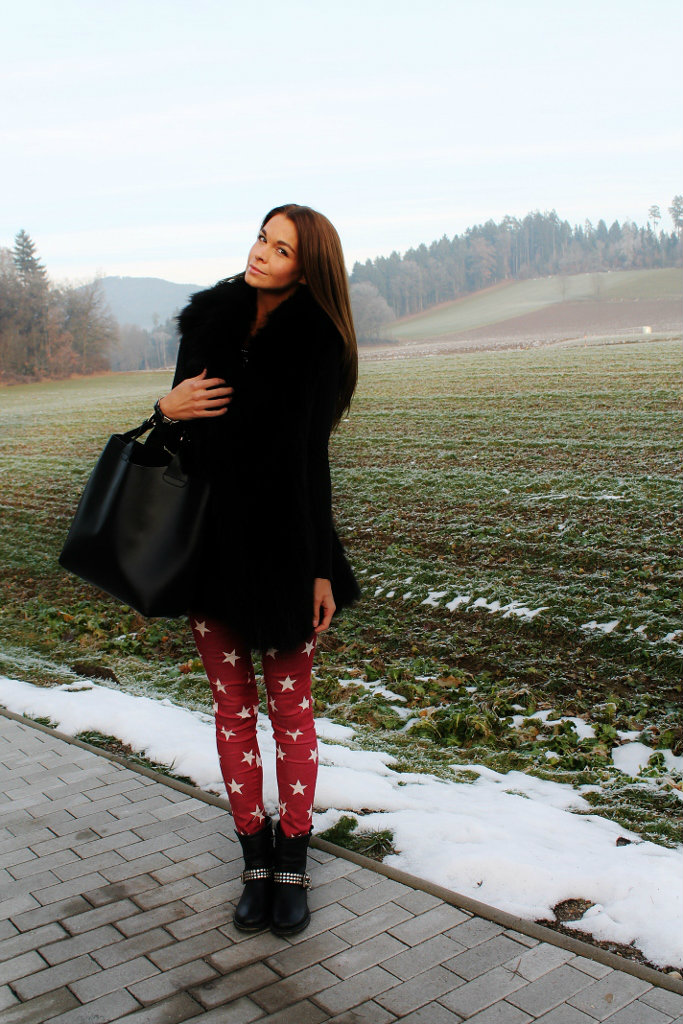 How was your Christmas ? Hope you all had a wonderful Christmas.
Can you believe it's over already ? Wow, this Christmas season went by so fast!
My Chistmas has been one of the best ever. I spent the last few days with my beloved family and relatives from far and wide, simply wonderful.
My boyfriend, the love of my life, surprised me with stunningly beautiful presents. One of the presents was the most romantic and cutest Christmas gift ever, a personalized ring from Tiffany&Co packed in five boxes each containing a love note . <3
My parents, sister and grannies spoiled me with amazing gifts including pieces from my wishlist and more light blue boxes. (I'm going to show you these presents soon ;))
I chose this outfit for a more casual dinner the day before Christmas Eve, these star-pants are my favourites at the moment. Hope you like it.
☆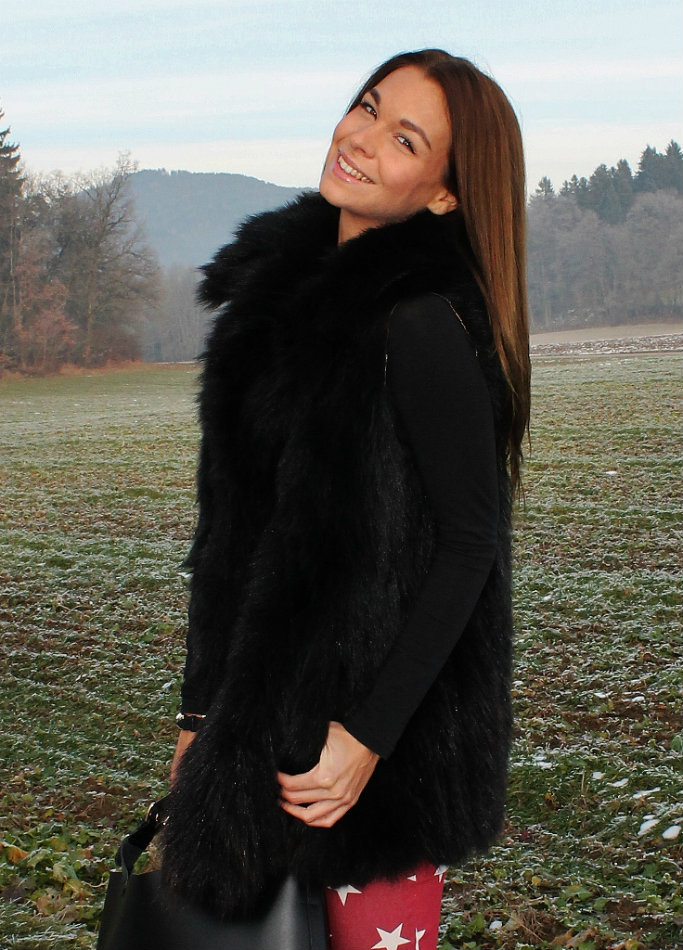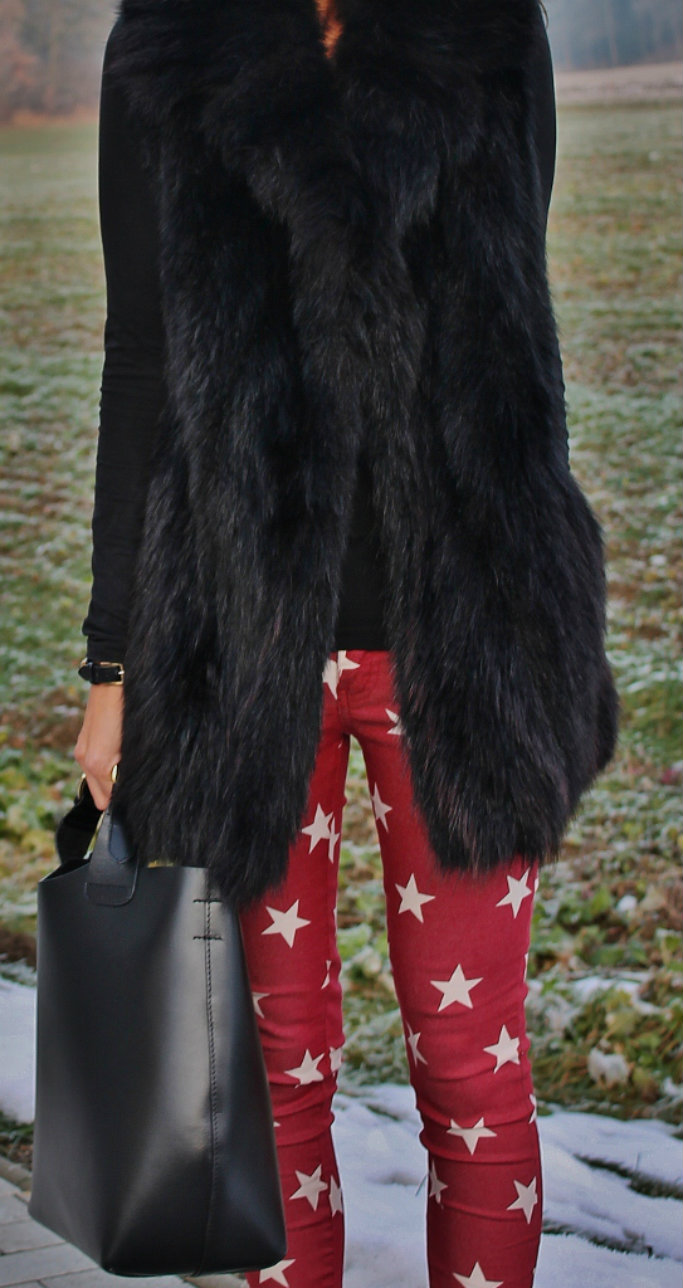 FOREVERXXI STAR TROUSERS
VINTAGE FUR VEST FROM MY MUM
STEVE MADDEN BOOTS
DEVIDED SHIRT(old)
ZARA BAG
Thanks for reading!
SHARE THE LOVE AND FOLLOW THE18THDISTRICT ON: