PROTEIN-ALMOND-WALNUT BREAD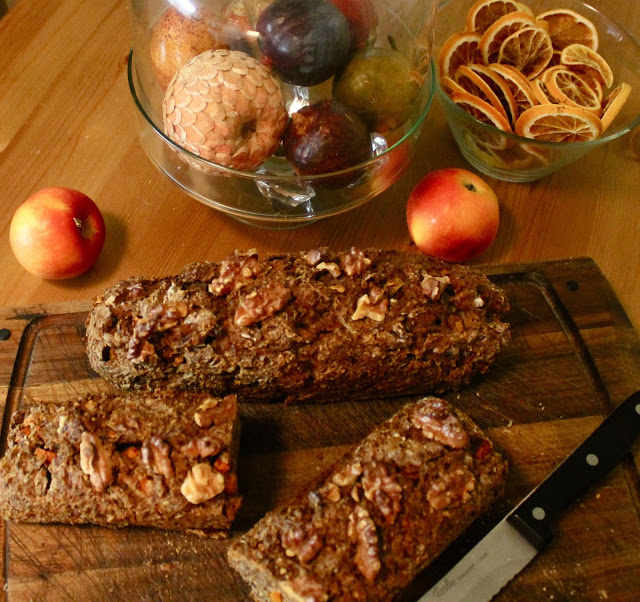 INGREDIENTS
150g lowfat quark
4 eggs (3 egg whites and 1 egg yolk)
50g ground almonds
50g shredded linseeds
2 tablespoon spelt bran
1/2 packet baking powder
1/2 tablespoon salt
chopped carrots
sunflower seeds or roasted pumpkin seeds and walnuts
Preheat the oven to 150° top and bottom heat.
Mix the baking powder, ground almonds and spelt bran together. Add the shredded linseeds, eggs, lowfat quark, salt and seeds and carrots. Place the walnuts on top.
Put the dough into a lightly greased loaf pan and bake for 40 minutes.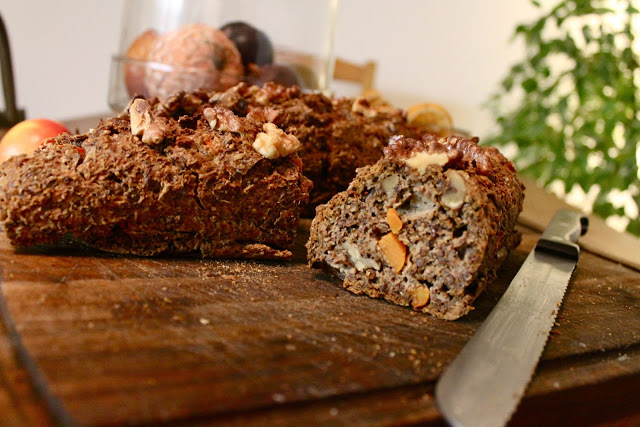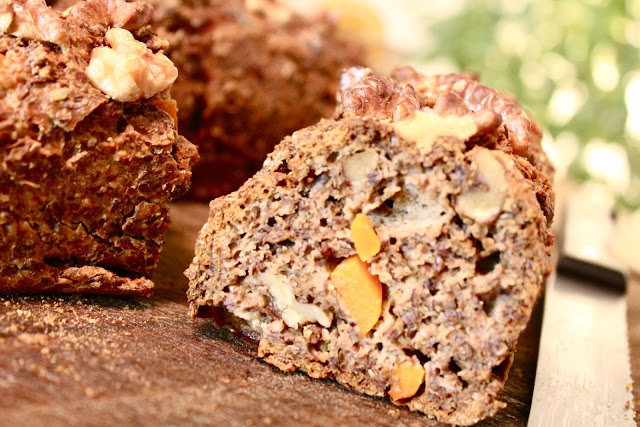 I tried this great recipe lately and as some of my Instagram followers wanted to know the recipe, I decided to post the recipe here in the food section of my blog. This bread definitely is a great alternative to high carb breads, perfect for a low carb and high protein diet.
Hope you like this recipe ;)

PS: You can also replace part of the lowfat quark with Protein Powder ;)
HAPPY BAKING!
SHARE THE LOVE AND FOLLOW THE18THDISTRICT ON: