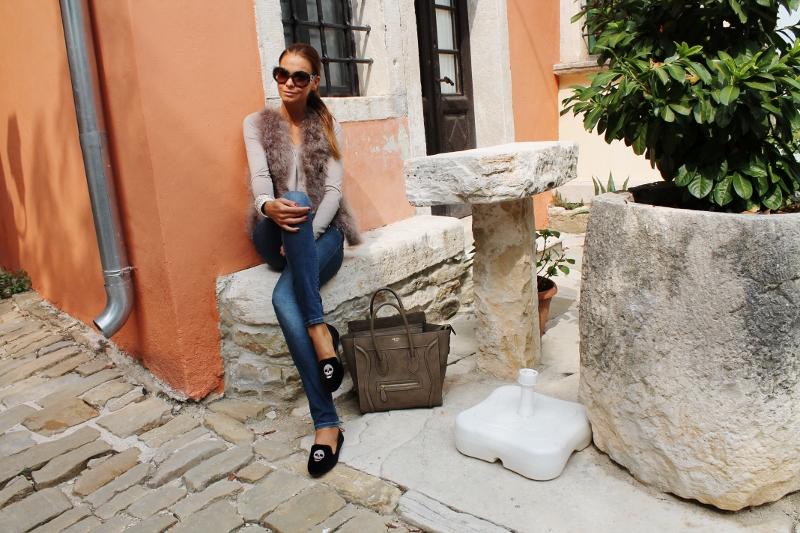 Have you ever been to Istria, a small peninsula with the shape of a crudely drawn heart?
I truly love this peninsula, it's so versatile, wonderful beaches and the cartoon blue Adriatic Sea, medieval small towns up in the vineyards (where time seems to stand still), fantastic food and wines, definitely a perfect hideaway from stressful everyday life.
Together with my family I spent a few days in Savudrija, a lovely small town near Umag, with its wonderful small port and lighthouse, copybook-like landscape and it's new golf course. But all the wonderful coastal towns are not my favorite part of Istria, it's the heart of this heart-shaped peninsula. The verdant interior filled with surprises like olive oil, mistletoe brandy, black and white truffles, hilltop hamlets and Hum, the smallest town in the world.
Truffles are Istria's gold and are especially found near the small ancient town of Motovun. Autumn is the season of the white truffle
:
the queen of Istrian cuisine. This magnificent underground mushroom is the most expensive in the world, with prices reaching up to 3,000 €
, it's very exquisite, but the black summer truffle is nearly in no way inferior to it in its taste.
You can be
assured that all through the year Istrian restaurants – Konobas – offer a chance to sample meat, fish and pasta dishes, and even some desserts garnished with truffles. The most famous of all is Zigante in Livade, where we enjoyed a wonderful dinner with a menue that featured the underground delicacy from beginning to the end. This dinner definitely was very special and absolutely delicious, but my most favorite Konoba is – Stari Podrum – a small fairy tale-like restaurant. A family-run small Konoba with heavenly dishes, mentioned in world's favorite gourmetguides. My steak with truffles definitely was the best steak I've ever eaten. This small restaurant definitely is an insiders' tip.
For our trip to the vineyards and the medieval towns of Motovun, Groznjan, Momjan,
and some other very small towns, I chose this comfortable outfit
.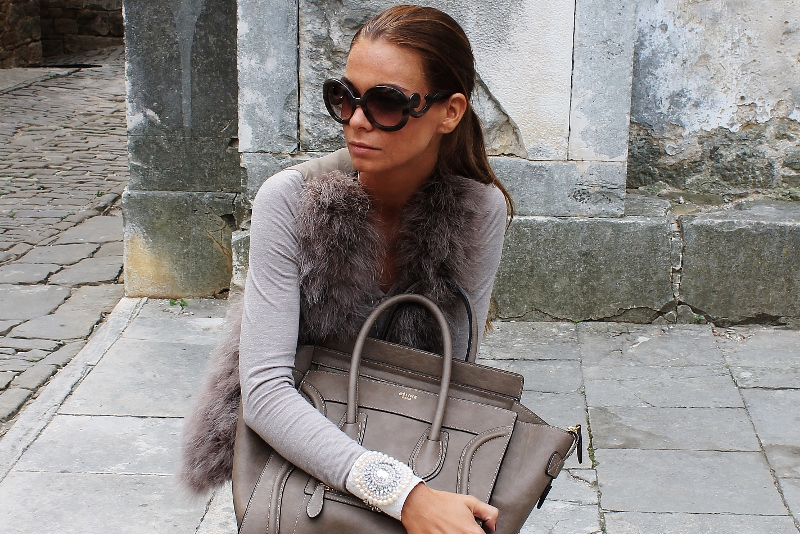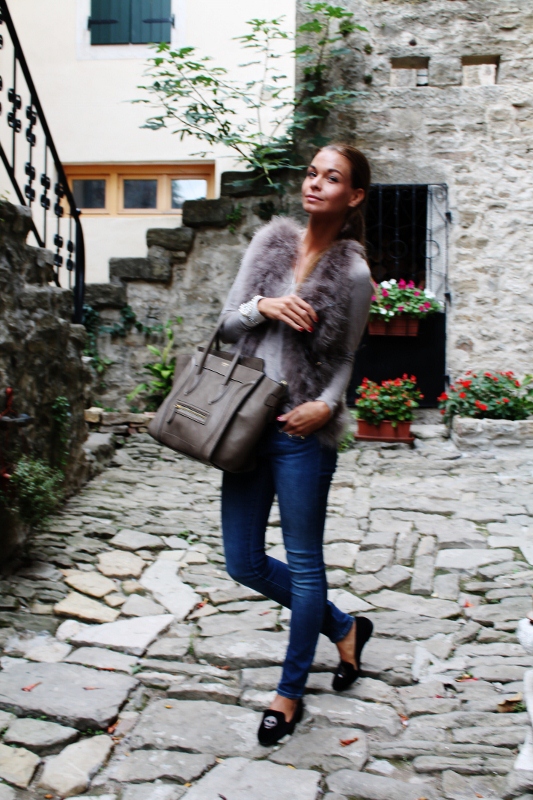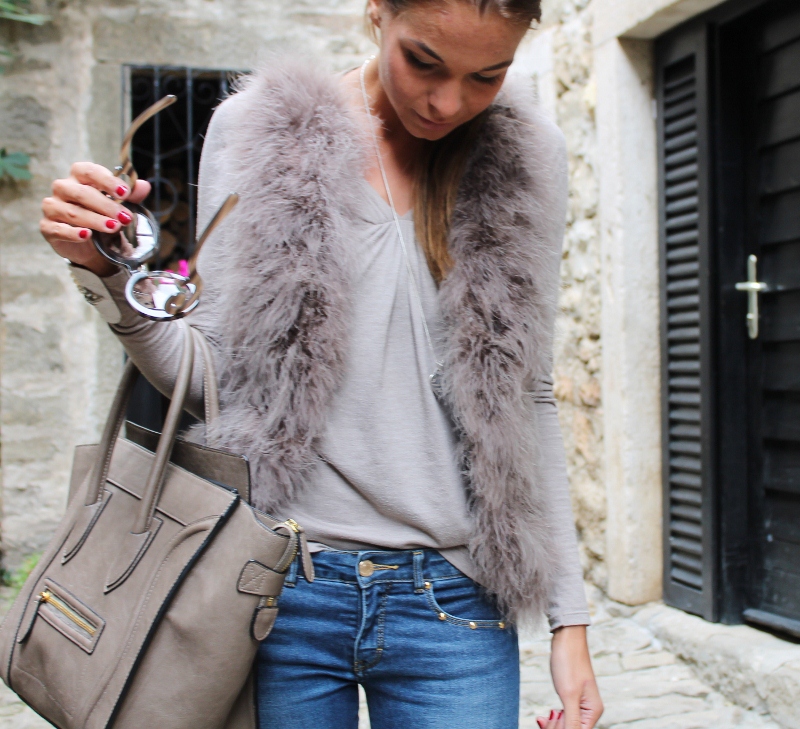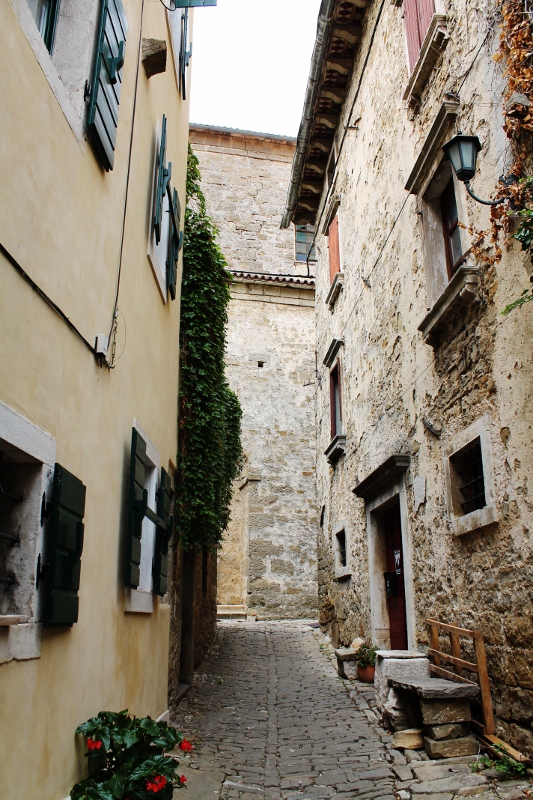 Konoba Stari Podrum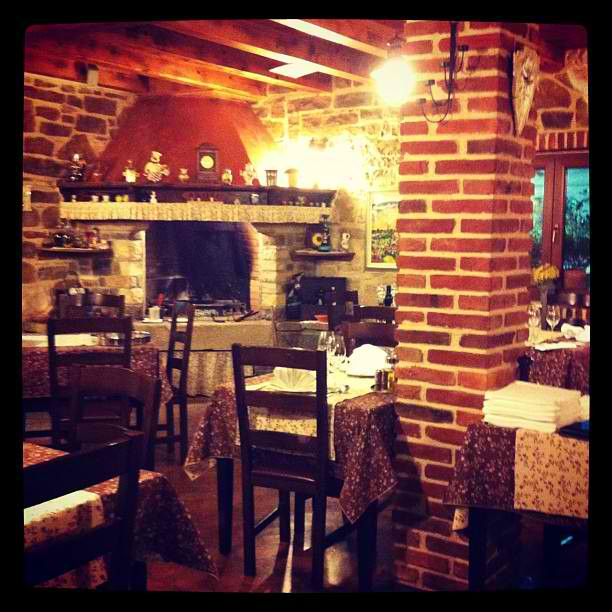 MY COMFY LOOK :
ZARA FEATHER VEST, JEANS, BANGLE & SHOES
DOROTHEE SCHUHMACHR SHIRT
CÉLINE BAG
PRADA SUNGLASSES
SHARE THE LOVE AND FOLLOW THE18THDISTRICT ON: