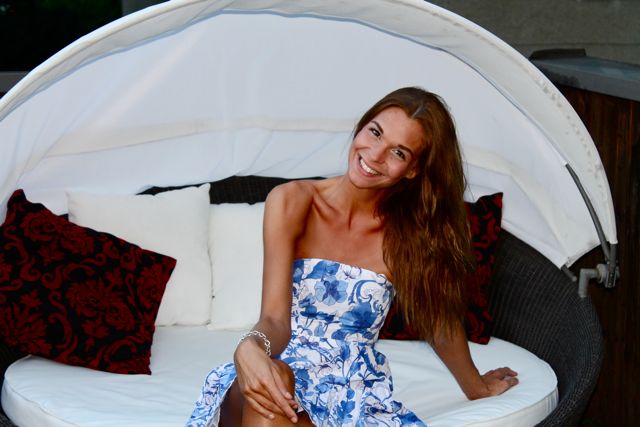 On Saturday evening we hosted a "Paella Party" for some friends at our terrace. A wonderful summer evening with absolutely delicious homemade food, great conversations and lovely friends.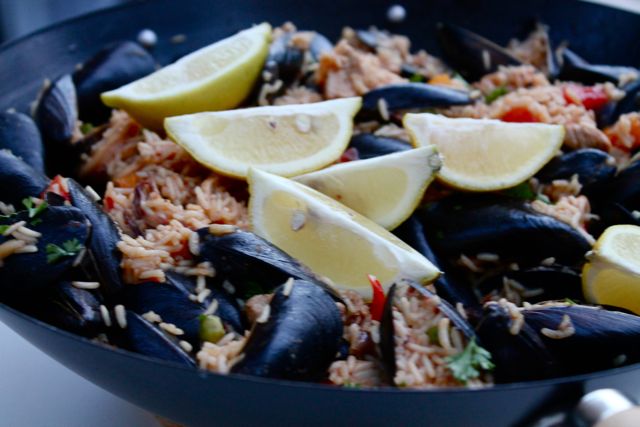 PERFECT PAELLA
500ml good-quality fish stock
Pinch of saffron soaked in 1 tbsp hot water
150g
baby squid cut into rings
scrubbed h
andful of flat-leaf parsley
to garnish
½ lemon, cut into wedges
1.

Heat 1/2 of the olive oil in a large thin-based pan and gently sauté one clove of chopped onion for two minutes. Add the monkfish and sauté until slightly browned and then remove and set aside. Add the stock and simmer for a few minutes.
2.

Then stir in the paprika and cook for one minute. Tip in the tomatoes and wine, turn up the heat and simmer for 10 minutes. Add the squid and beans.
3.

Stir in the rice to coat well so it forms an even layer, then add 400ml stock and the saffron and soaking water. Simmer vigorously for 10 minutes then arrange the monkfish, mussels on the top of the dish, pushing them well into the rice but not otherwise disturbing it. Cook for about eight minutes – if the dish looks very dry before the rice has cooked completely then add the rest of the stock, bearing in mind it shouldn't be at all soupy.
4.

Cover the dish with foil and take off the heat. Allow to rest for 10 minutes then garnish with flat-leaf parsley and wedges of lemon.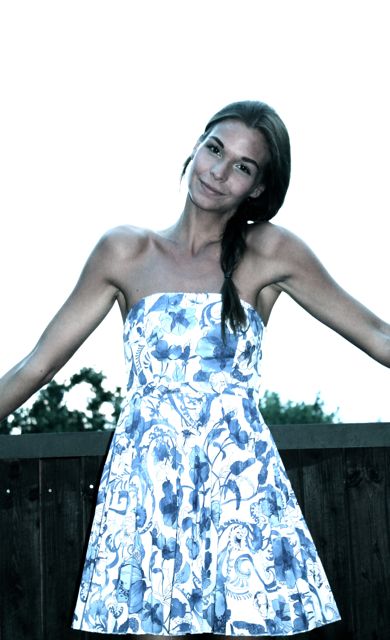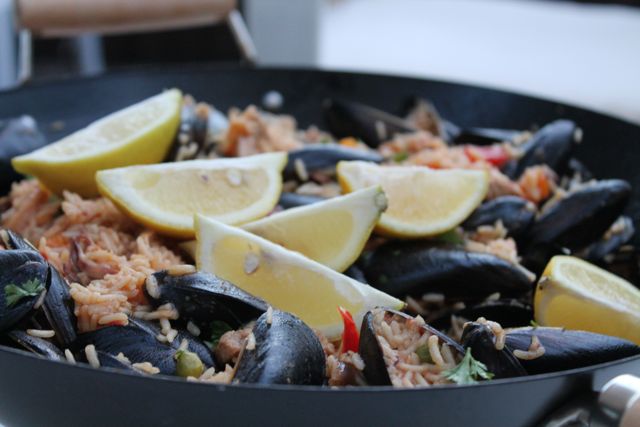 I was wearing :
H&M DRESS