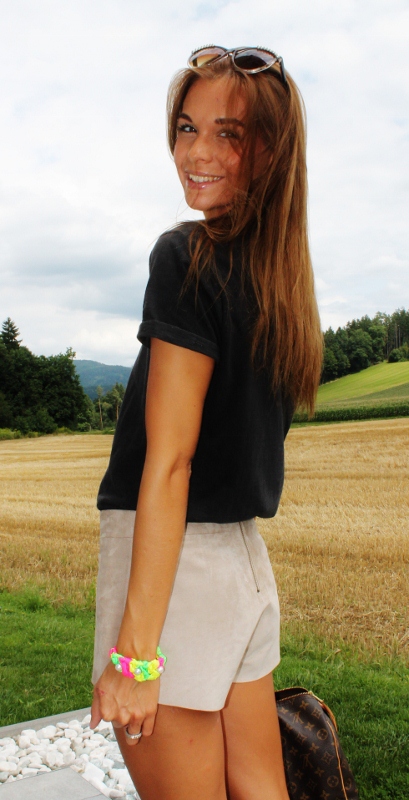 Sorry for the delayed post, but due to the fact that I'm leaving for my holiday in Turkey, I had no time to update the blog yesterday. On Wednesday I borrowed my boyfriend's Happiness T-Shirt with Heidi Klum on it and combined it with beige full-grain leathershorts and neon accessories. In the morning I chose some sandals and my customized sunnies, later in the day I changed my shoes, sunnies and hairstyle ;)
I'm going to spent my holiday in Side, as this is my first real trip to Turkey (only spent a sightseeing day and partynight in Istanbul last year), do you have any tips for sightseeing around Side and Antalya?
I'll try to keep you updated on Instagram, my different social networks and of course also on the blog….
☀☀☀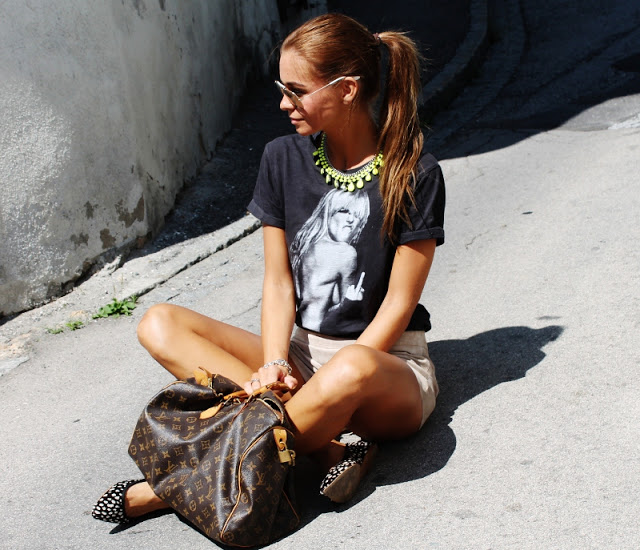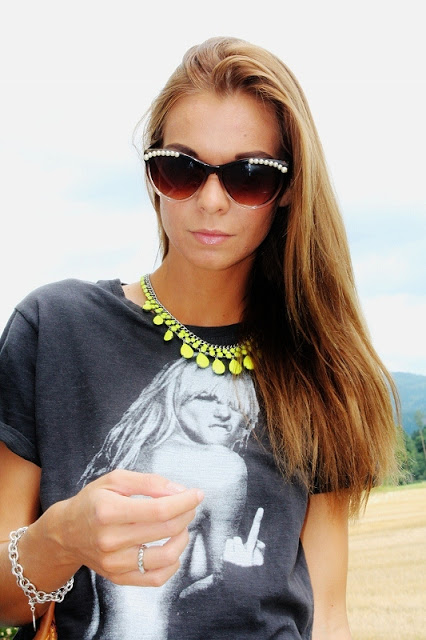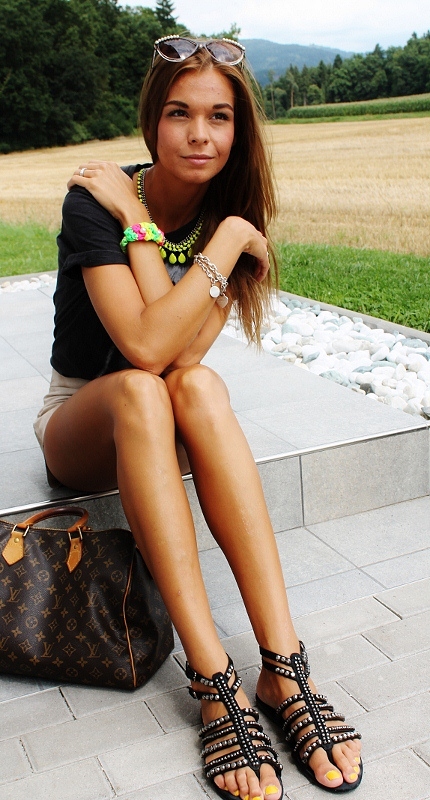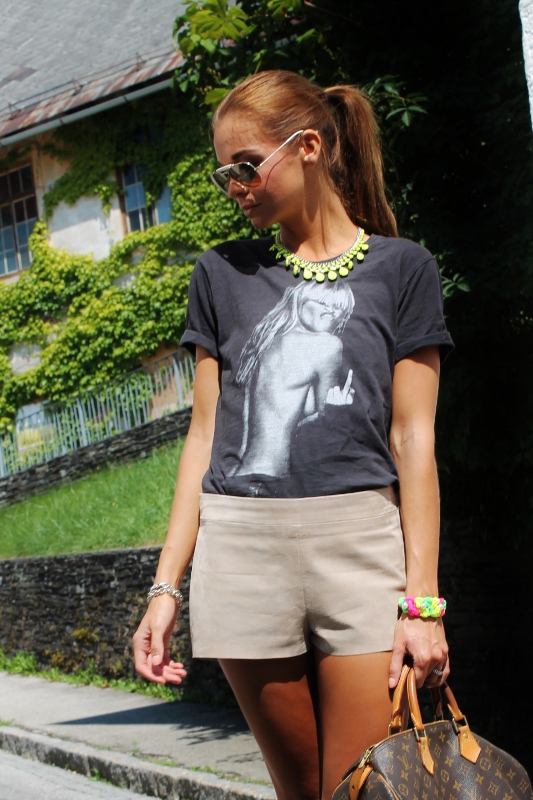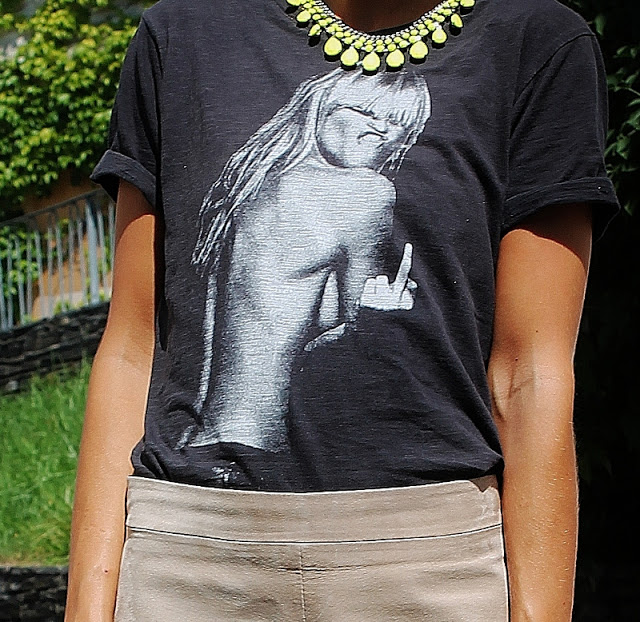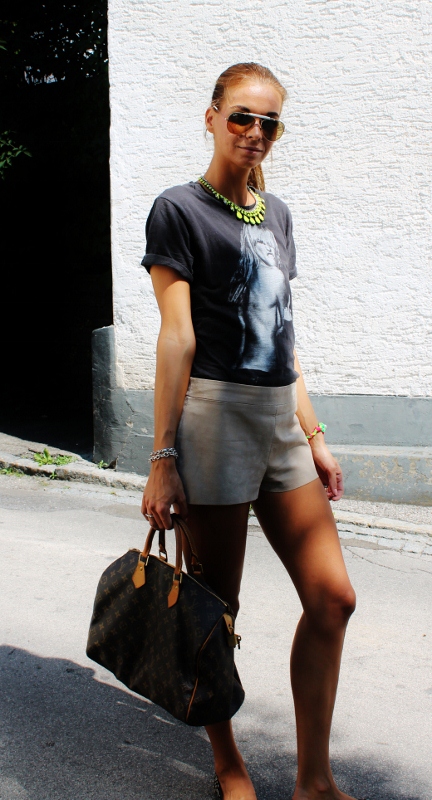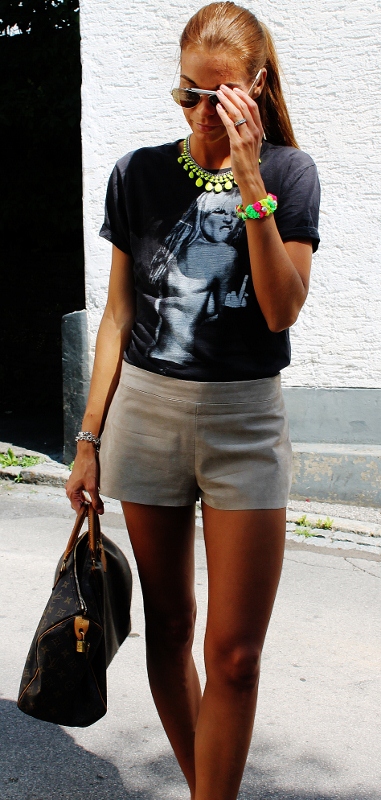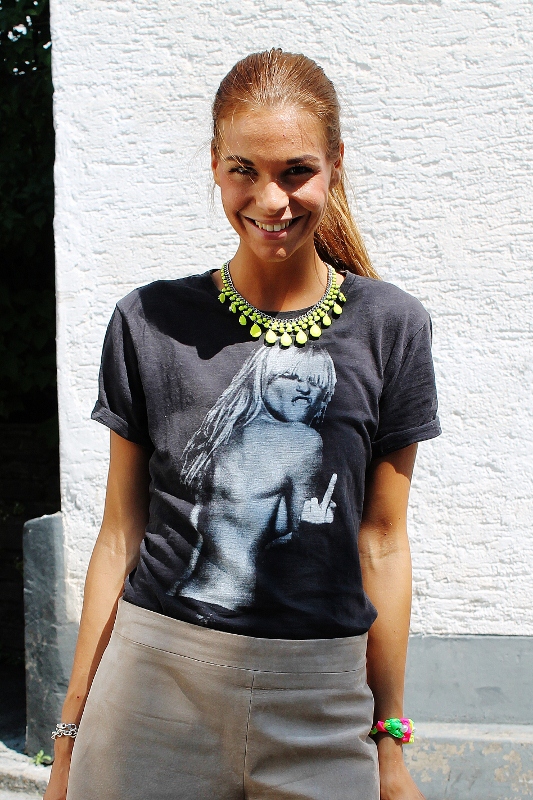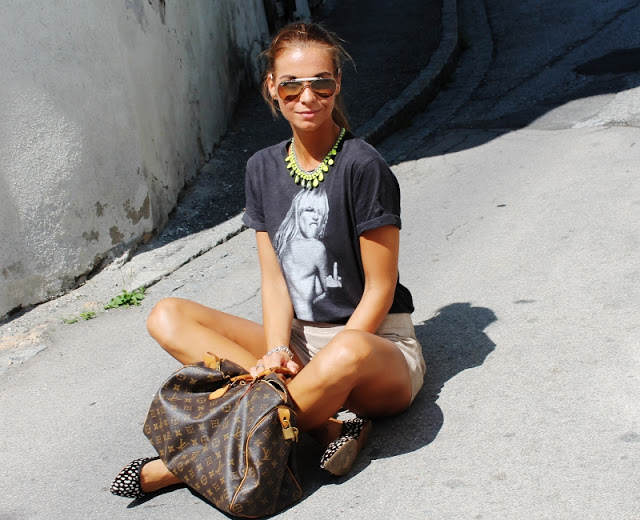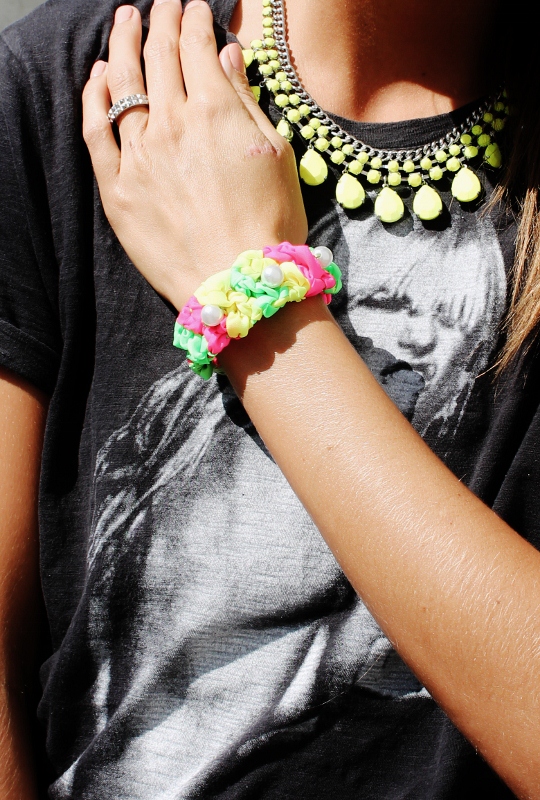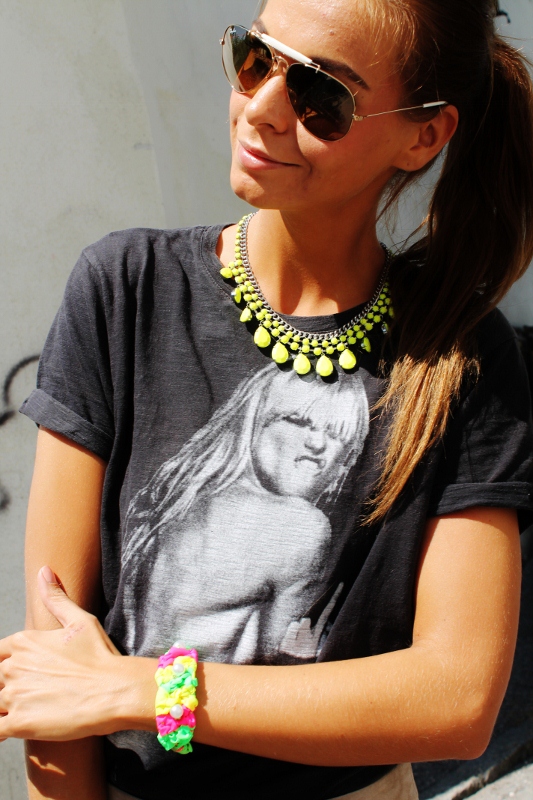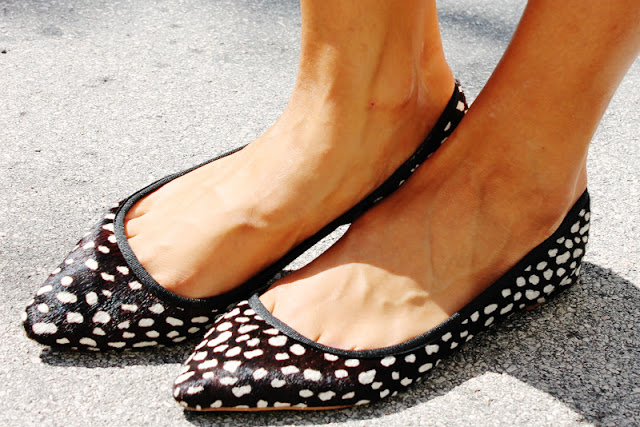 HAPPINESS T-SHIRT
H&M SPECIAL EDITION SHORTS
ZARA SANDALS & FLATS & NEON NECKLACE
TIFFANY&CO. BRACELETS
THE18THDISTRICT NEON BRACELET – SHOP IT
HERE