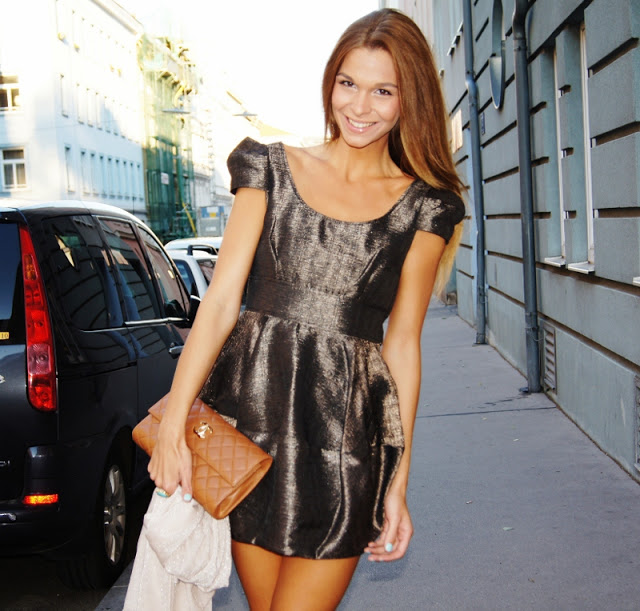 Adriana Karembeu and Werner Schreyer – the star guests of the VFN 2012. Adriana looked absolutely stunning in her tailcoat blazer.
I was wearing an old H&M dress in combination with a Chanel Clutch, the Yves Saint Laurent Arty Ring, beige Baldinini Platform Wedges and ESSIE Nail Lacquer Nr.99 on my nails.
My sister was wearing a dress by H&M and ZARA neon necklace and clutch (new collection).
We also visited the Pop-up Store of Lena Hoschek and had a nice chat with her. The18thdistrict is proud to announce, that there might be a Lena Hoschek special soon.
Well, this snapshot of Lena Hoschek and me definitelly isn't the best one :)
The fashion show under the "Michaelakuppel" was the culmination of the VFN.
I'm looking forward to the Vienna Fashion Night 2013. 
FIND the18thdistrict ON: