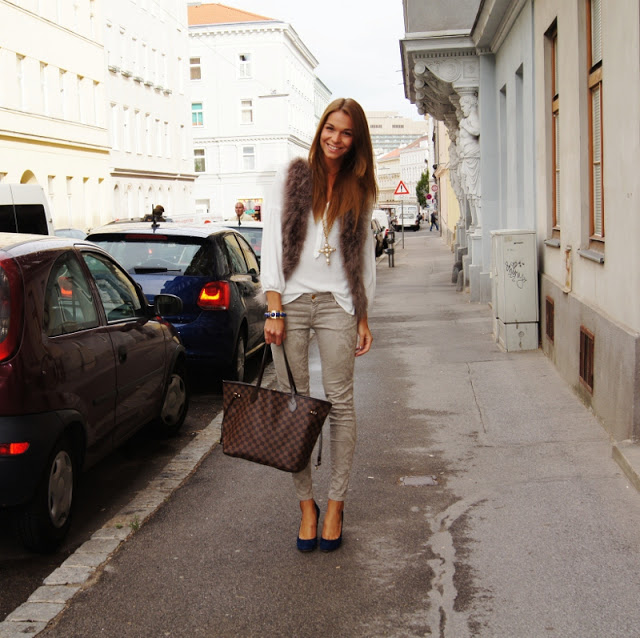 On Wednesdy evening the18thdistrict together with the Vienna Fashion Night Team picked up Adriana Karembeu at Vienna International Airport. Adriana Karembeu and Werner Shreyer were this year's star guests of the VFN which took place yesterday. I was pleasantly surprised by Adriana Karembeu, who is really nice and gorgeous. With her big blue eyes, the full lips and her leg lenght (125cm) there is no doubt why this lovely lady turns heads.
The outfit I chose was rather similar to the one of yesterday's post, I wore the same jewellery and feather vest and combined them with grey long pants, a white blouse and dark blue heels.
I'm still waiting for the pictures of Adriana and me, as a photographer took them with his camera, but I'm gonna upload the pics as soon as I get them.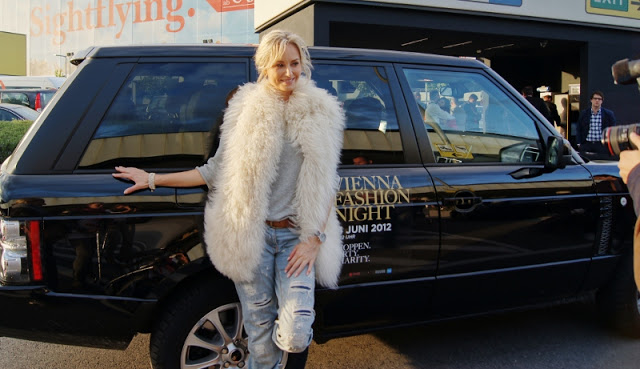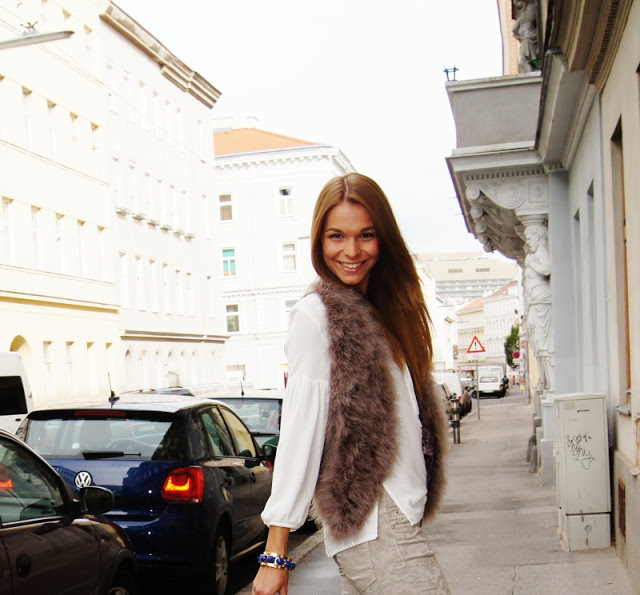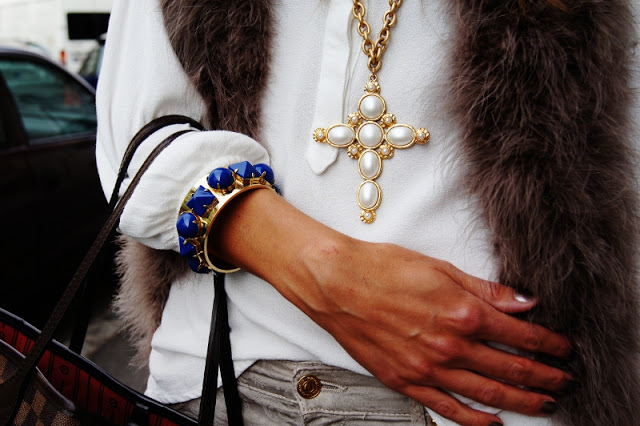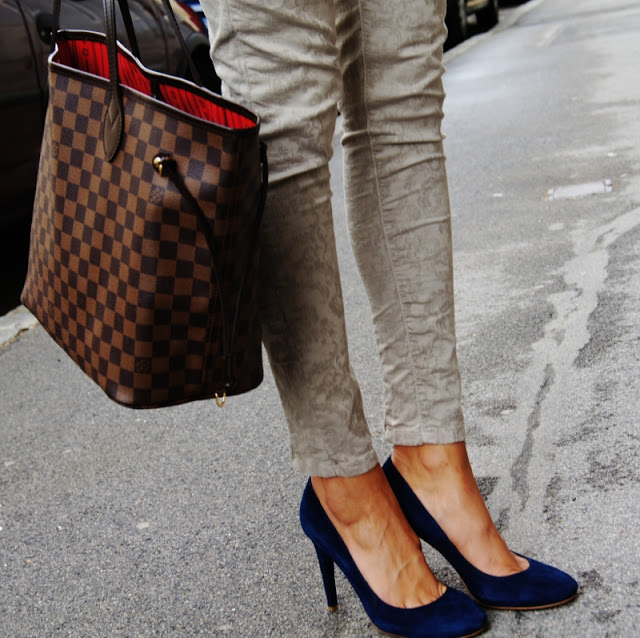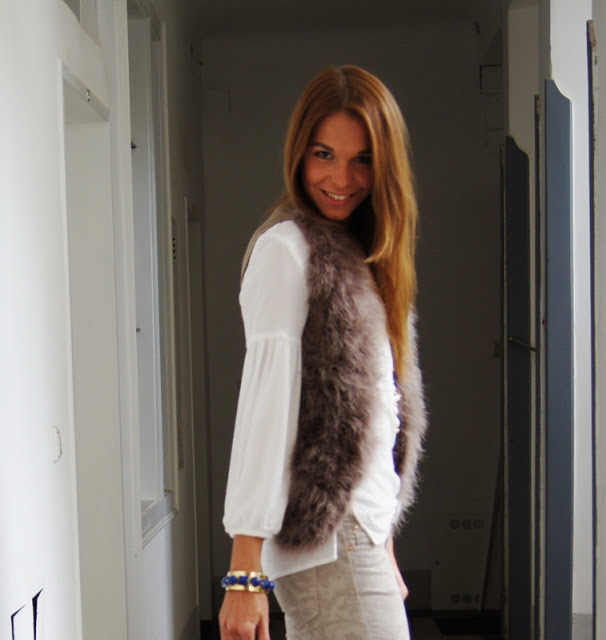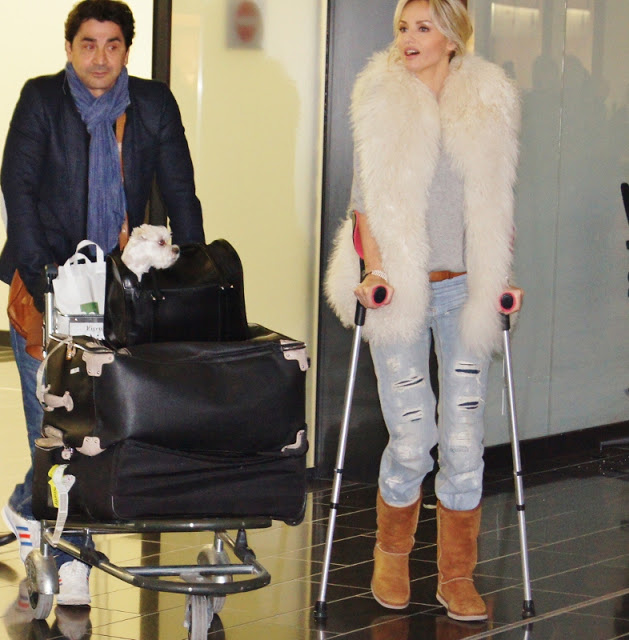 ZARA PANTS
ZARA BLOUSE
FOREVER21 FEATHER VEST
BAGATT DARK BLUE HEELS
MANGO BANGLE & VINTAGE NECKLACE
LOUIS VUITTON NEVERFULL DAMIER EBENE GM 
FIND the18thdistrict ON: