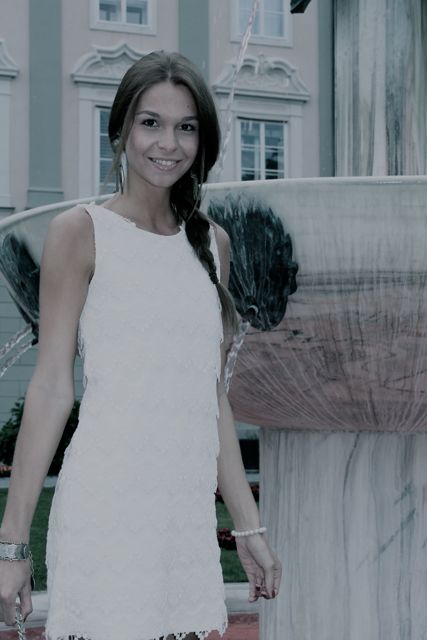 On Saturday we started our day with a stroll at the local market, something I love to do on Saturdays. This amazing scent of all the different sorts of food, the big variety of different food from local vendors and vendors from the Alps-Adriatic region. We bought different kinds of seafood and vegetables and later prepared a delicious dinner.
My outfit was rather simple, a white lace dress with silver and grey accessories and ANNY- true love on my nails.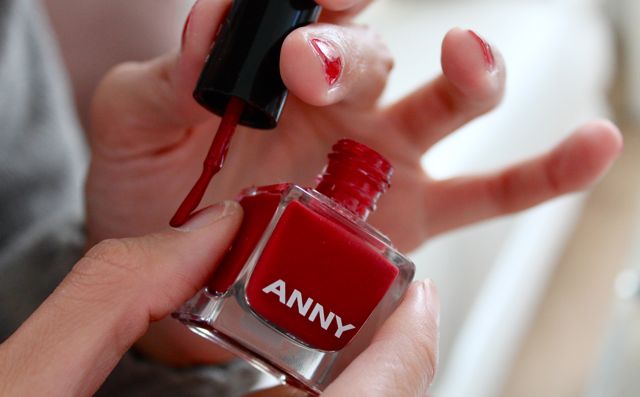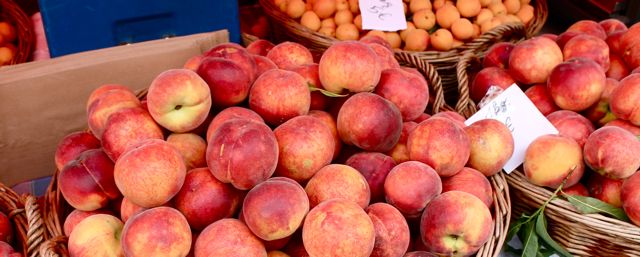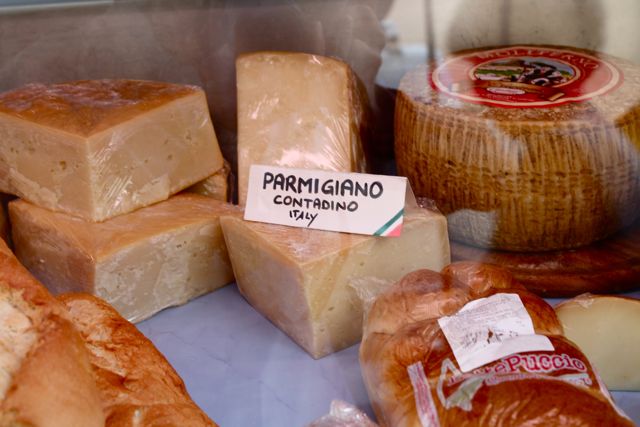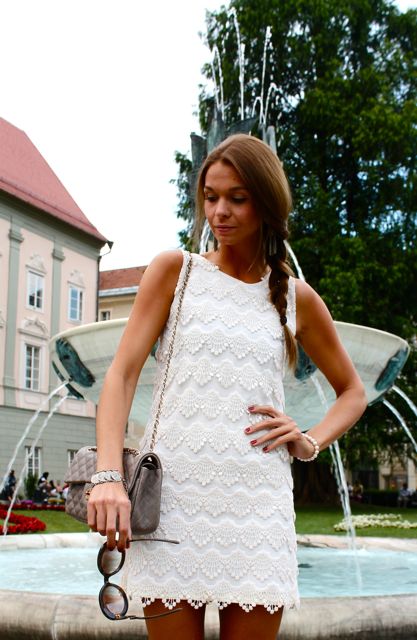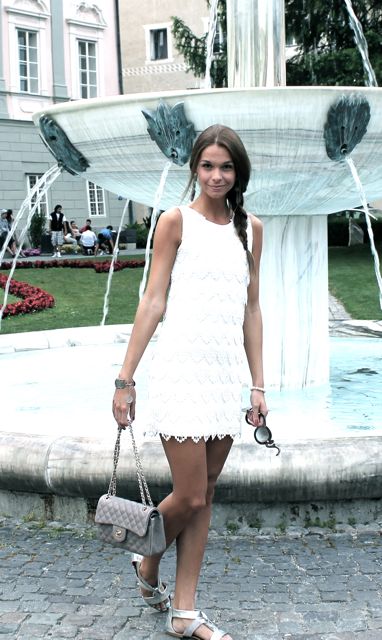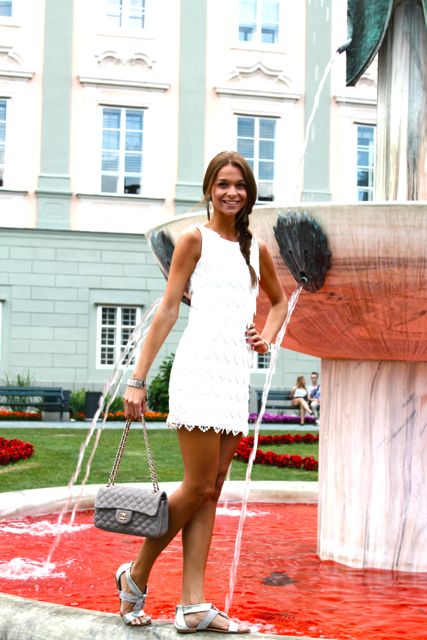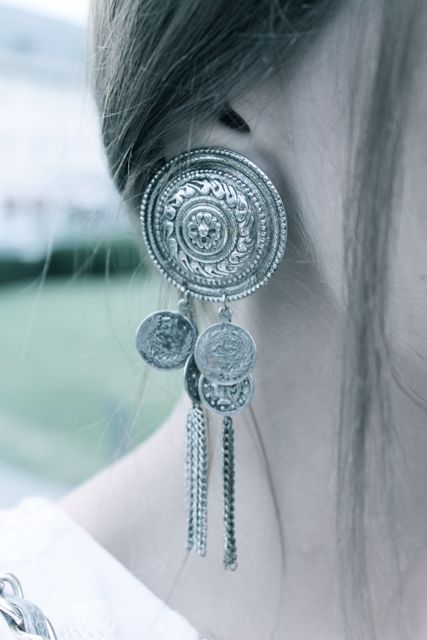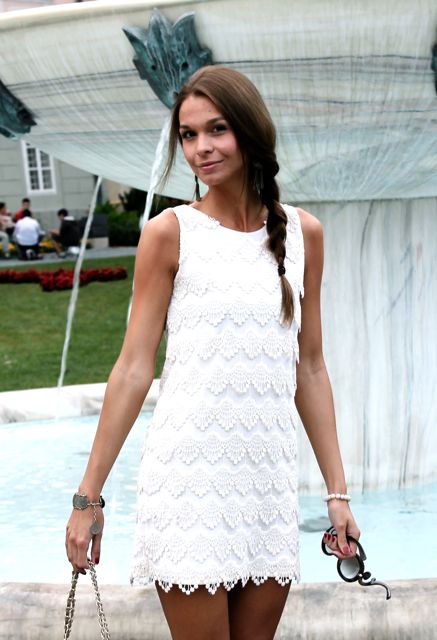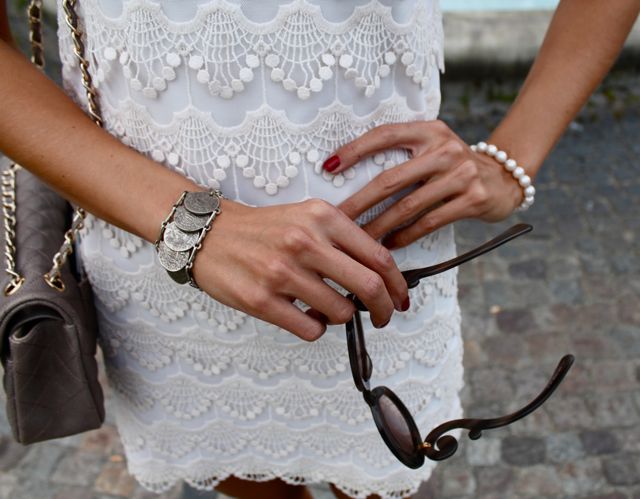 I was wearing :
H&M LACE DRESS (ss collection 2011)
SAN MARINO COIN BRACELET & EARRINGS (bought at a
flea market
)
CHANEL BAG
ZARA SANDALS
FOLLOW the18thdistrict ON:

THANKS FOR READING AND SHARE THE LOVE !