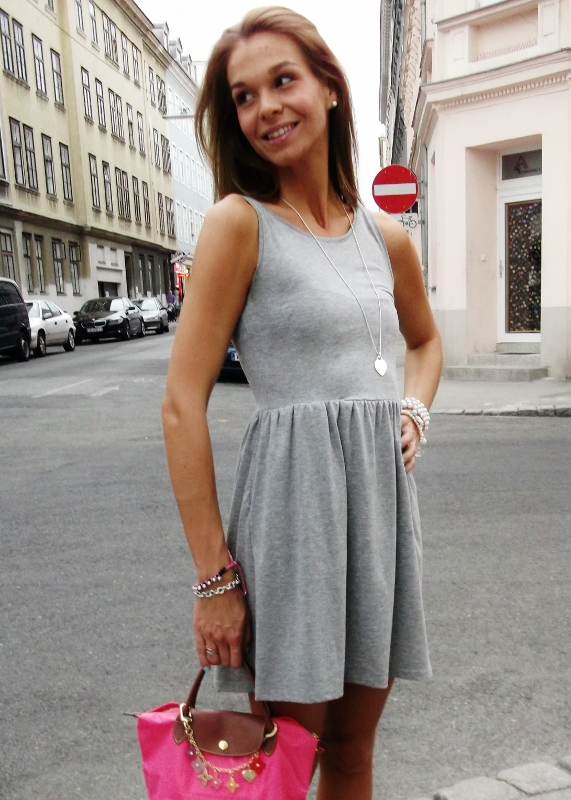 I love the combination of fuchsia and grey! Yesterday's outfit was all about fuchsia, grey, silver and again light blue nail lacquer on my nails (it seems like I'm addicted to this colour on my nails) .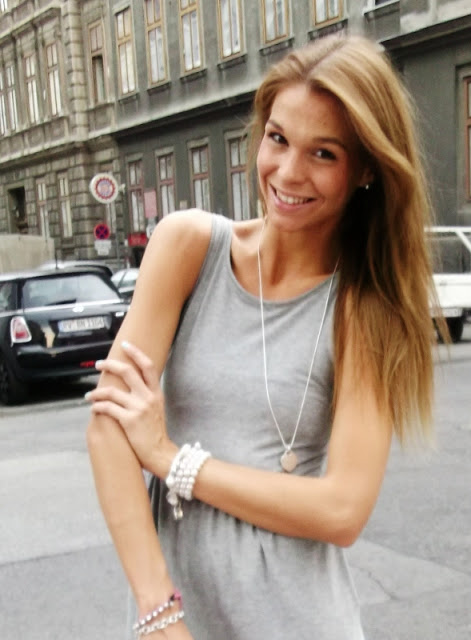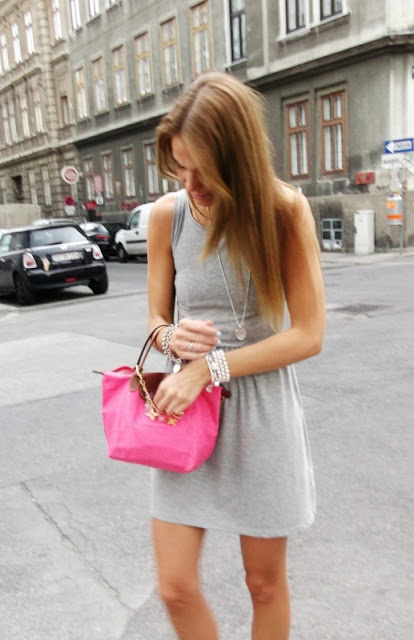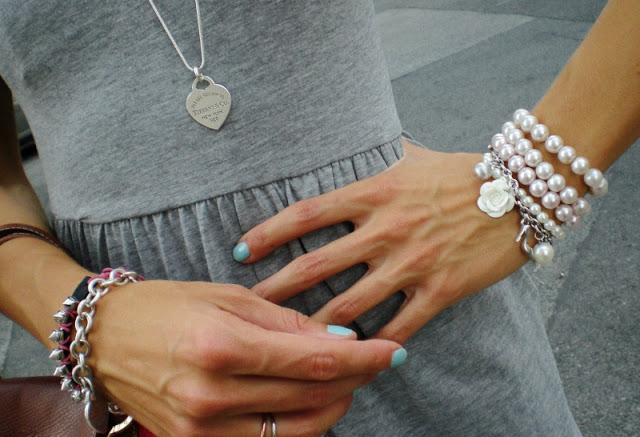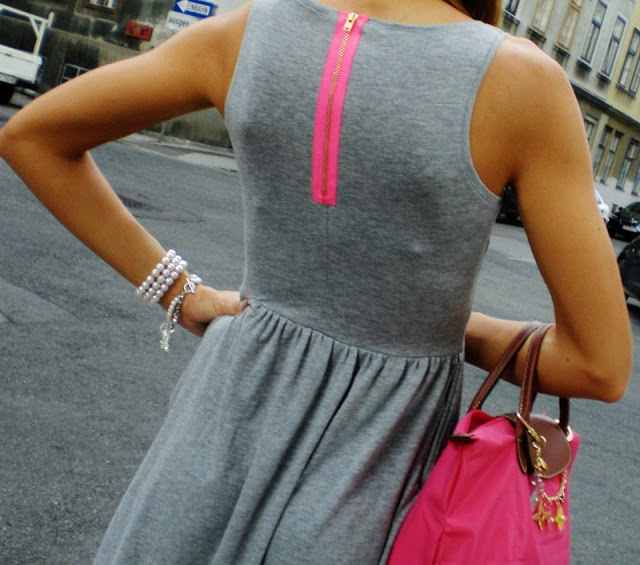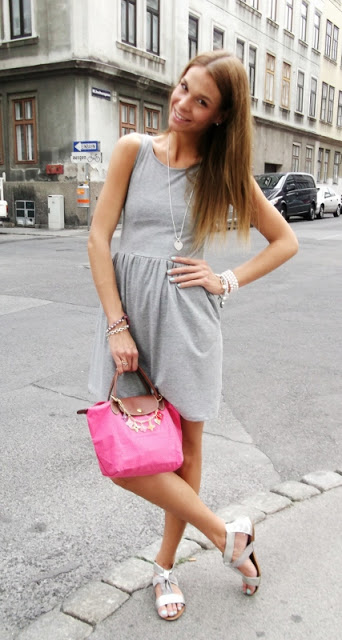 Yesterday
InStyle Germany
featured one of my looks, today I found a pic of myself on
ellegirl.nl
and to top it all
THE NEW YORK TIMES
posted my photo on the
NY Times Street Style Page
. I'm as pleased as Punch :)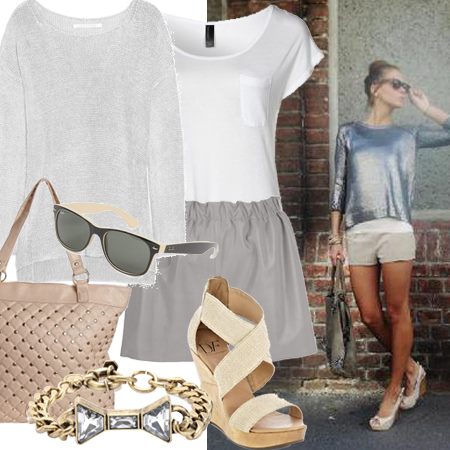 I was wearing:
H&M DRESS (new collection)
LONGCHAMP LE PLIAGE BAG & LOUIS VUITTON CHARM KEY RING
TIFFANY&CO. HEART BRACELET & NECKLACE
FOREVER21 PINK STUDDED BRACELET
ZARA SANDALS
FIND the18thdistrict ON:
THANKS FOR READING AND SHARE THE LOVE !