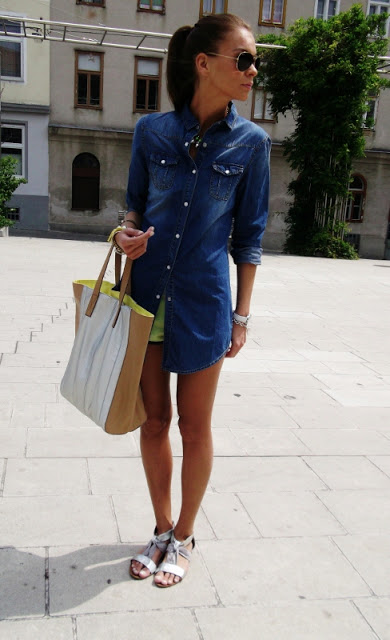 This denim dress spent the last 2 years in the darkest recesses of my walk-in closet, waiting to be worn one day. I tried it on many times, but never wore it, as it's quite short. A few days ago I decided to wear this shirt-dress with a neon sporty short underneath. I combined it with silver and neon yellow jewellery and with (my definitely cheapest bag) an H&M bag which I normally use as a gym bag :)
Do you like this sporty combination?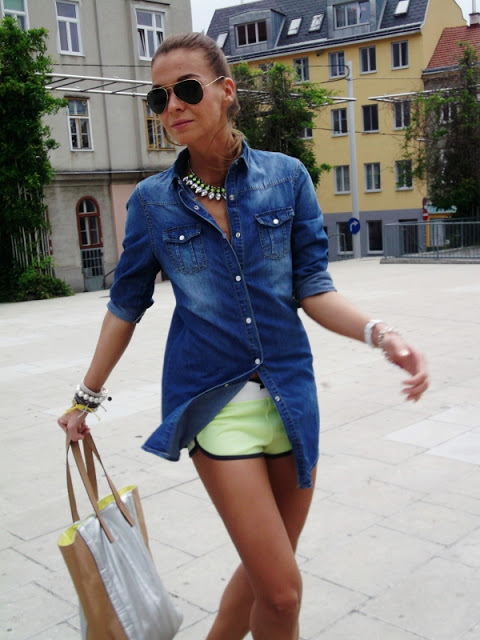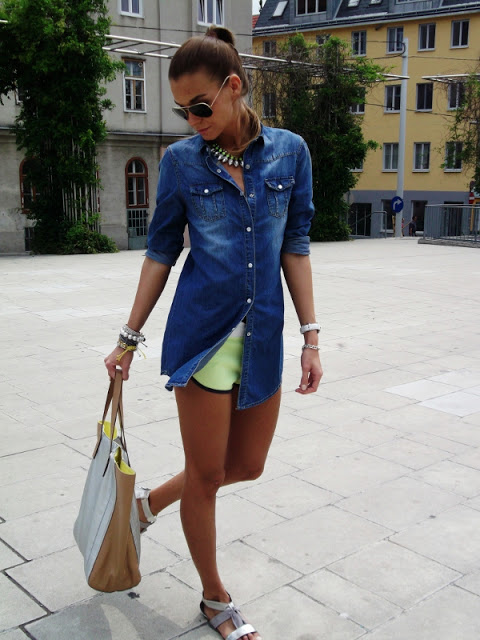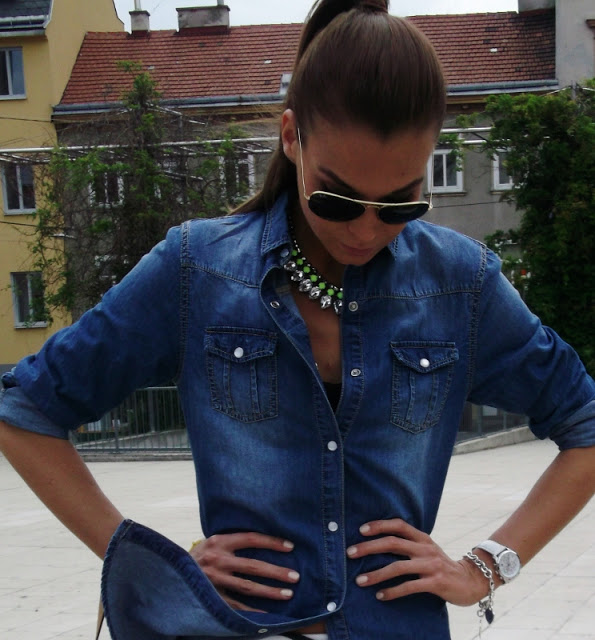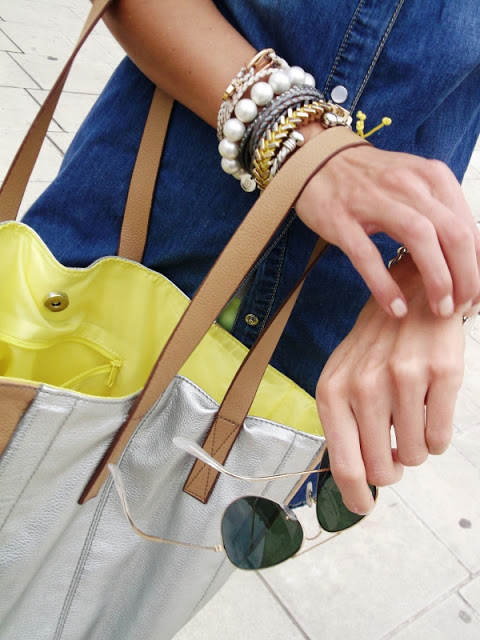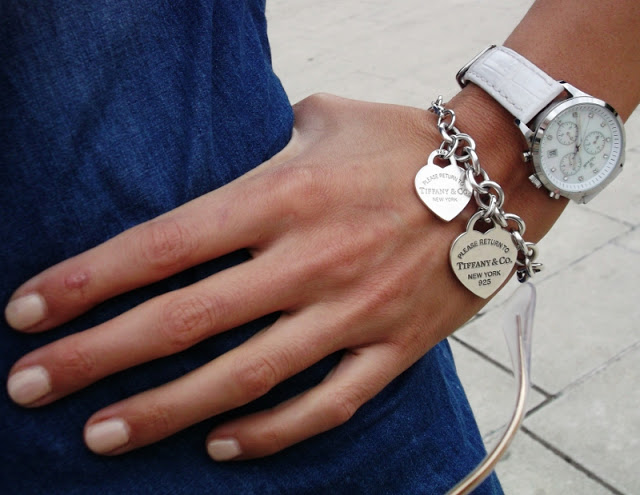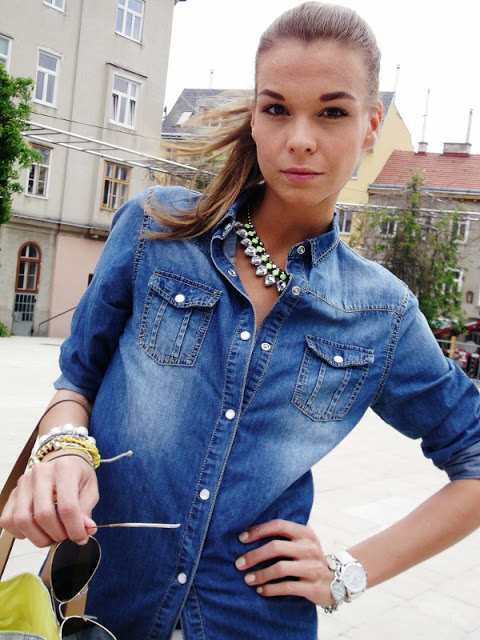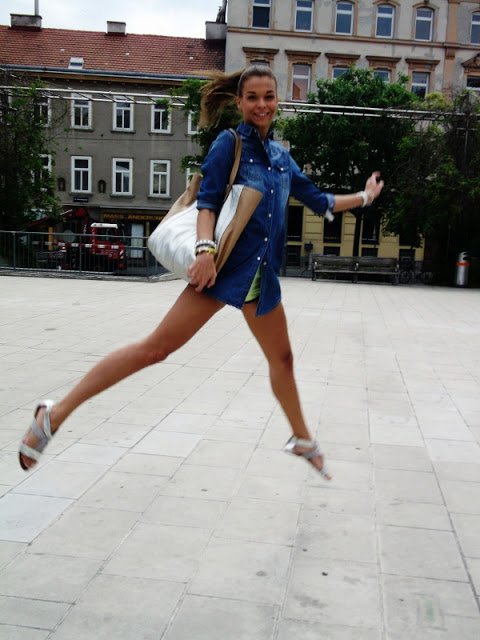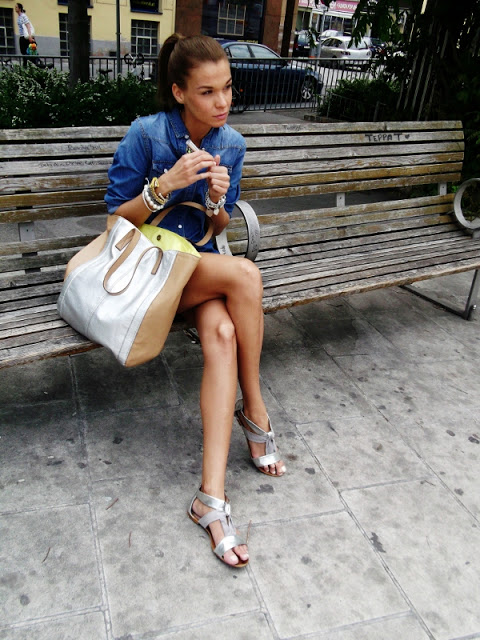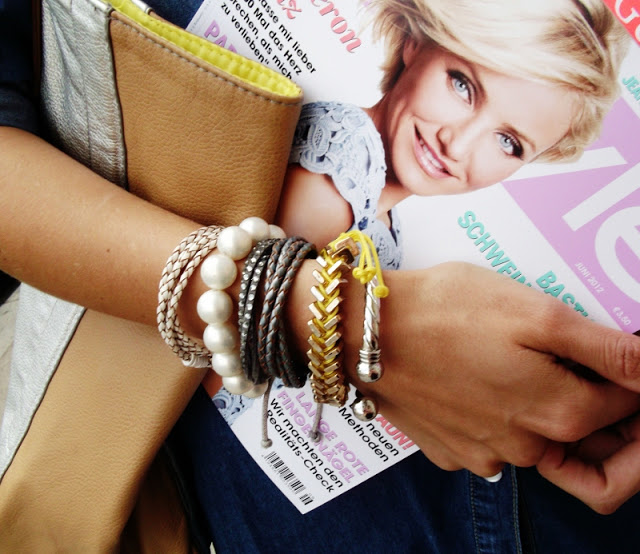 I was wearing:
ZARA DENIM SHIRT DRESS
H&M SHORT
H&M BAG & NECKLACE
on my right wrist: NEW ONE BRACELETS (find them
here
), FOREVER21 yellow bracelet, pearl bracelet and silver bracelet-presents from my mum.
on my left wrist: TIFFANY&Co. HEART BRACELET with a second 'large heart', HIRSCH WATCHES white watch
RAY-BAN SUNGLASSES
ZARA SANDALS
FIND the18thdistrict ON: