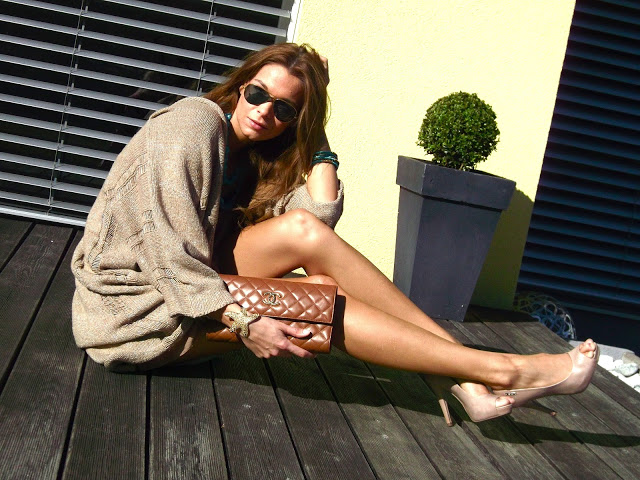 Yesterday was such a wonderful spring day and the temperatures
in the sun really made me dream of summer, the sea and holidays.
I love summer, warm temperatures, mild summer nights, beach strolls and beach runs, I just really love all that goes with this fine season.
I matched one of my favourite cashmere cardigans with a nude frilled dress, a turquoise necklace, my new cognac-coloured Chanel-Clutch and some other summer inspired jewellery.
What do you think of this combination ?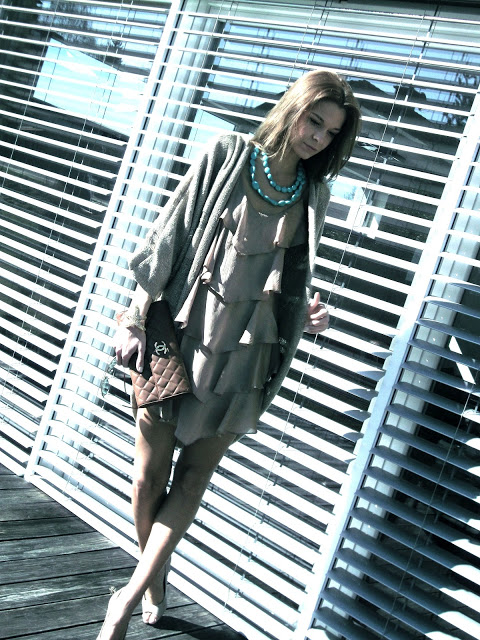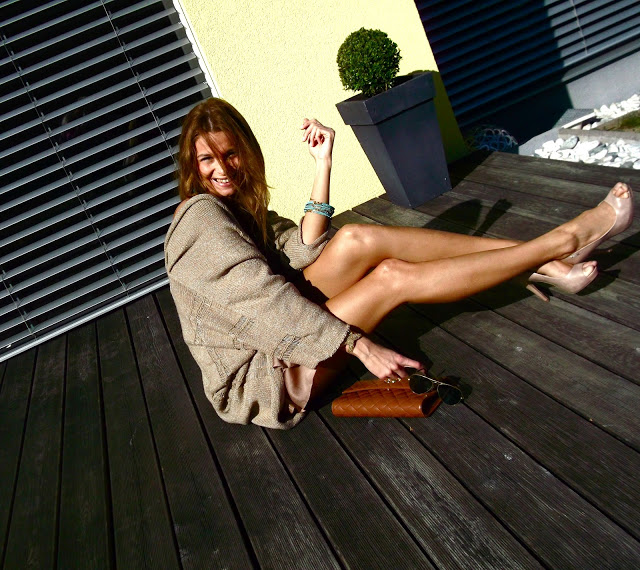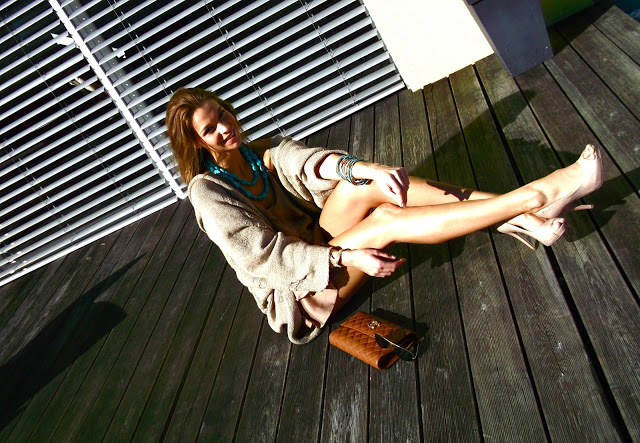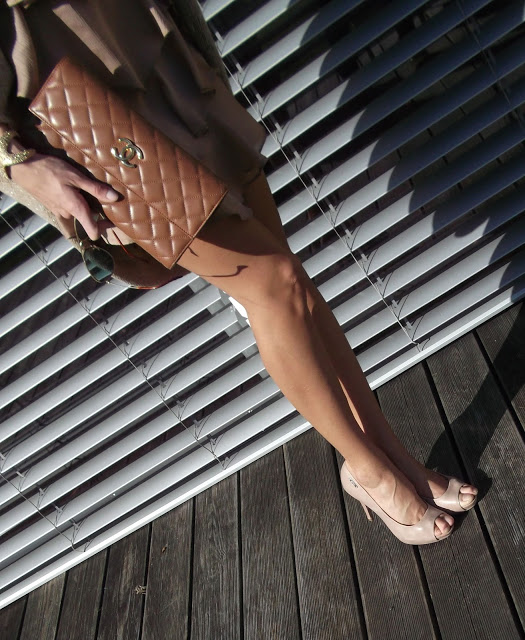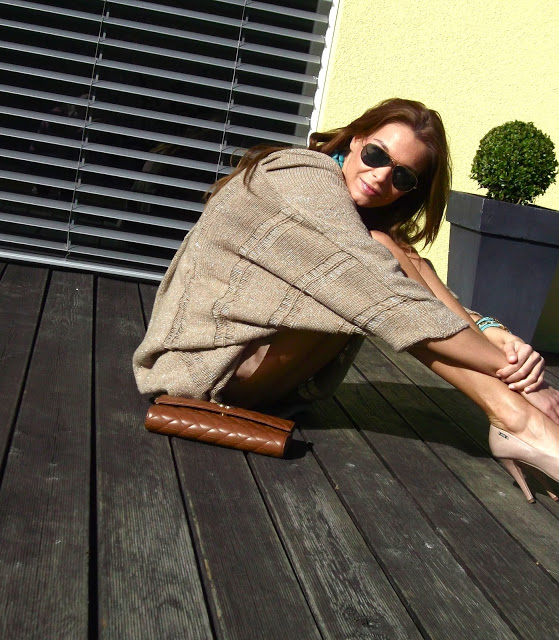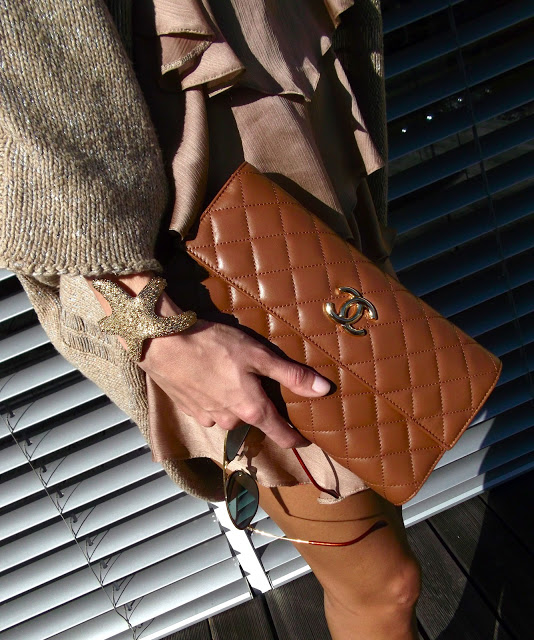 CALYPSO ST.BARTH CASHMERE CARDIGAN
H&M DRESS (old)
CHANEL CLUTCH
VINTAGE RAY-BAN AVIATOR
STARFISH-BANGLE (bought at a street vendor in SoHo)
TURQUOISE NECKLACE (present from my mum)
FOREVER21 TURQUOISE BRACELET
SK NUDE HIGH HEELS (old)